Warmly welcome the delegation of Korea to visit our company
7 th June, 2017, in the early summer season, Debabrother production center ushered in the Korean delegation of the delegation to visit. June of Qingdao, there are green lush trees, blue and charming sea, there are warm sun shining red roof, , people feel the early summer cozy. Before the arrival of the delegation, staff of the company's relevant departments have been ready to wait for friends from afar,and to send them a warm welcome and blessing.
Professor Park, graduated from animal husbandry, has an in-depth study of black pig farming, and currently serves as the president of Korea's largest black pig farm. The company breeds black pork production quality is excellent, it has best-selling in European countries, and occupies a place in the global pork market .
Professor Park bring the team to visit after a rigorous comparison and screening, Debabrother Machinery Co., Ltd..become the final selection.The purpose is visiting factory workshop and product acceptance; exchanging pig experience and equipment to improve the way, so that high-quality pig equipments can play a more far-reaching value in the field of Korean farming.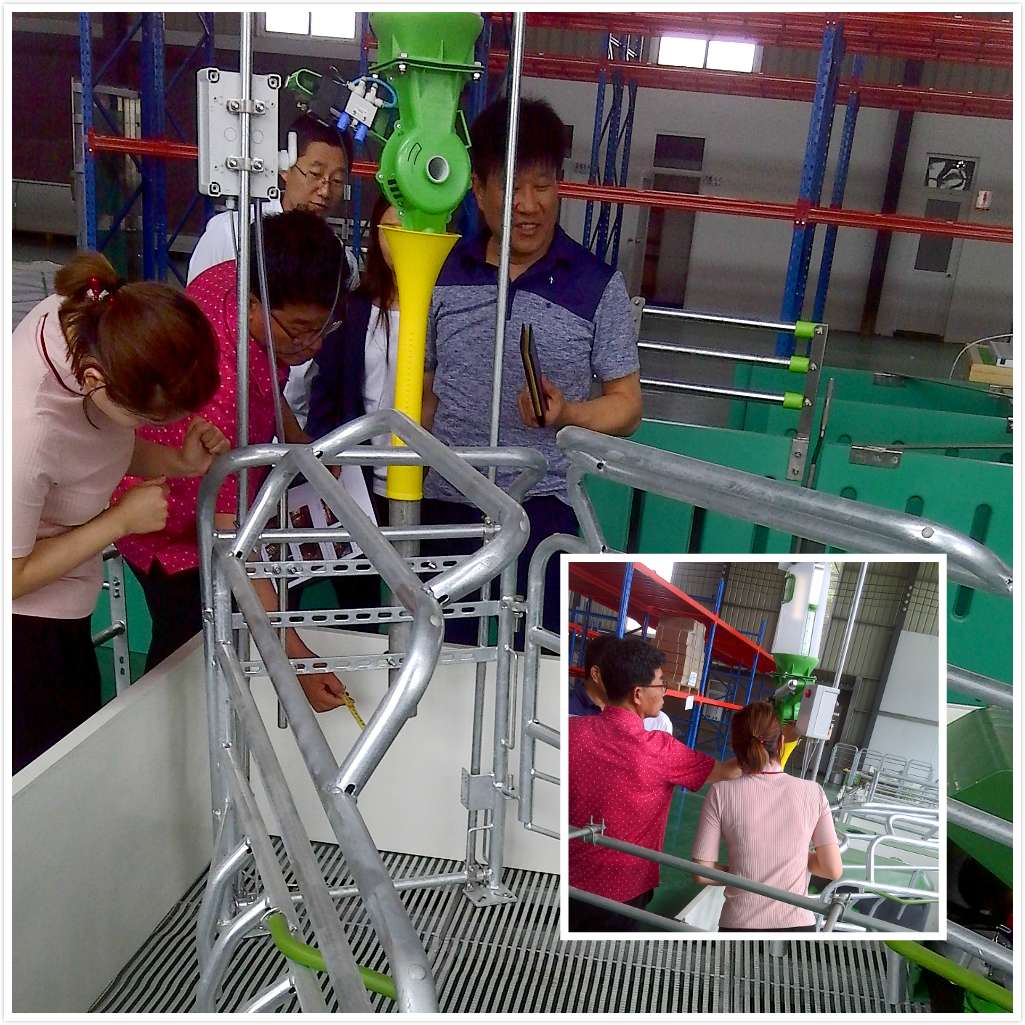 ▲ visit exhibits - open crate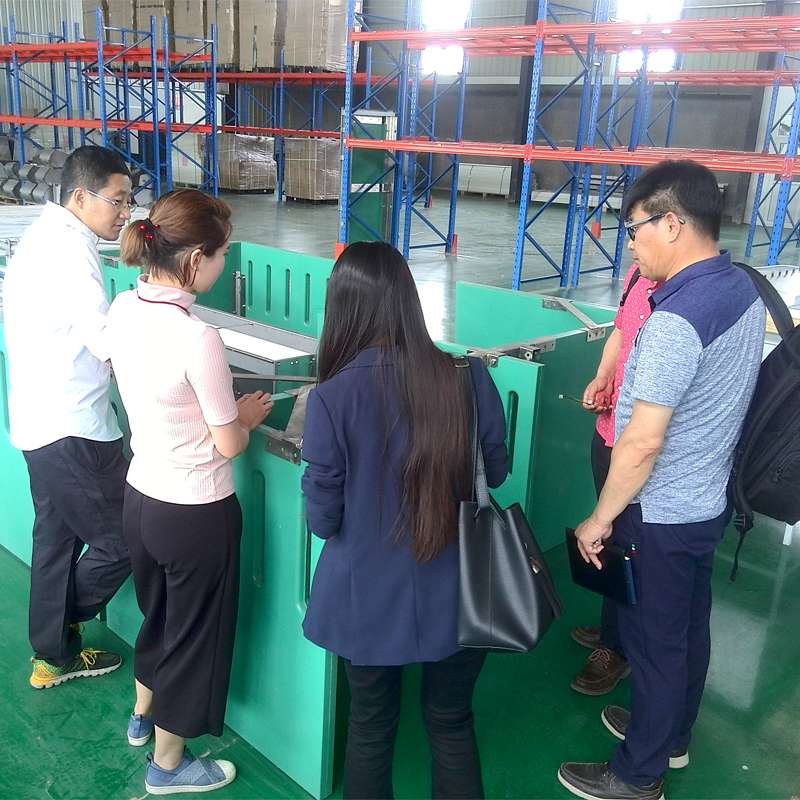 ▲ visit exhibits - fattening stall
Accompanied by the staff, the delegation of the trip board meeting room for further communication and exchange.Based on information and products, the two sides established an improvement program.