Chengdu Qi Quan Farming and Animal Husbandry - 12,000-Head Swine Breeding Project
This multi-story swine farming project consists of 8 floors, each housing 1,500 sows, with an annual output of 300,000 piglets. It utilizes centralized negative-pressure ventilation and is equipped with odor curtains at the exhaust outlets. The project adheres to exceptionally high biosecurity standards. The feed lines on each floor use a three-tiered relay transmission system, operating independently. Large-diameter intermediate transfer feed lines are also included. Access to each floor is controlled via facial recognition systems to restrict personnel to specific work areas. The building is equipped with a total of five elevators, and the passageways are divided into "clean" and "dirty" pathways to ensure effective biosecurity measures.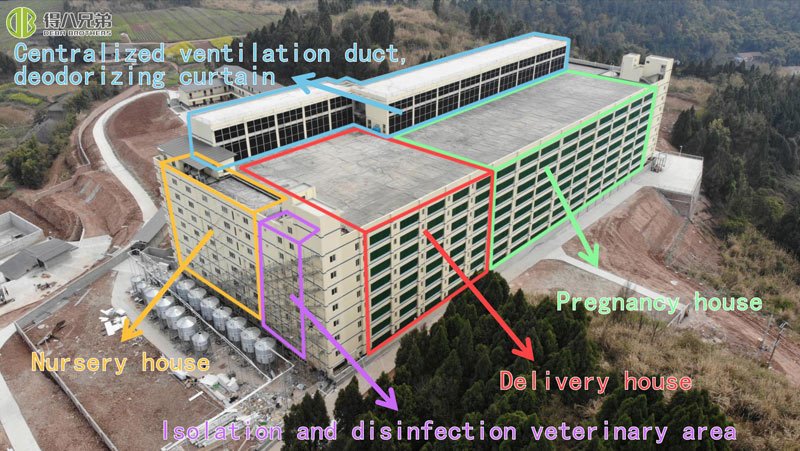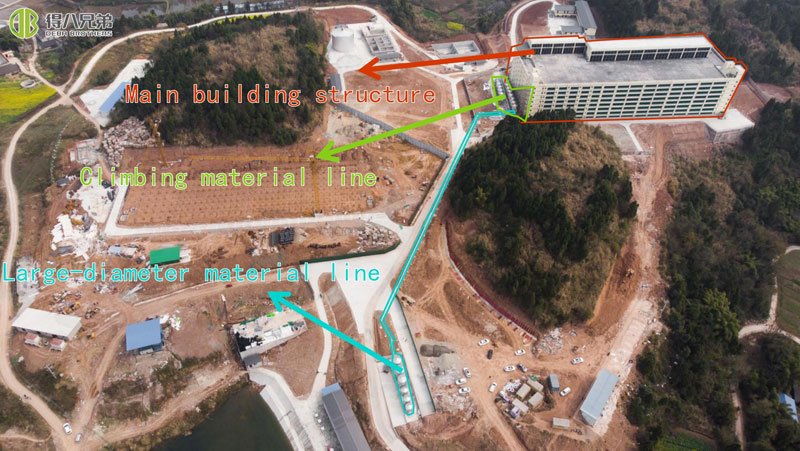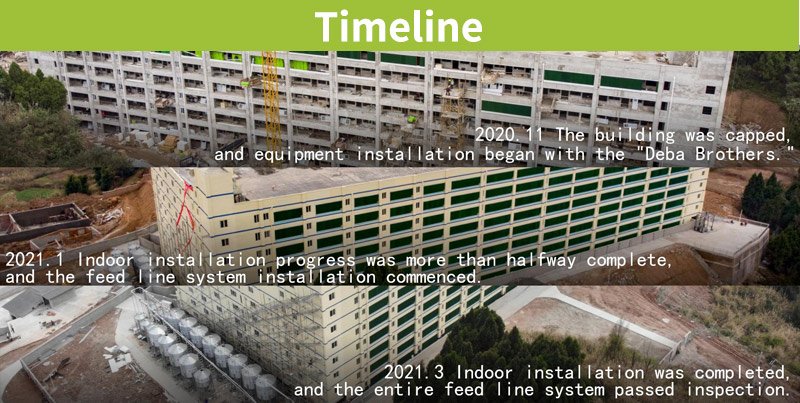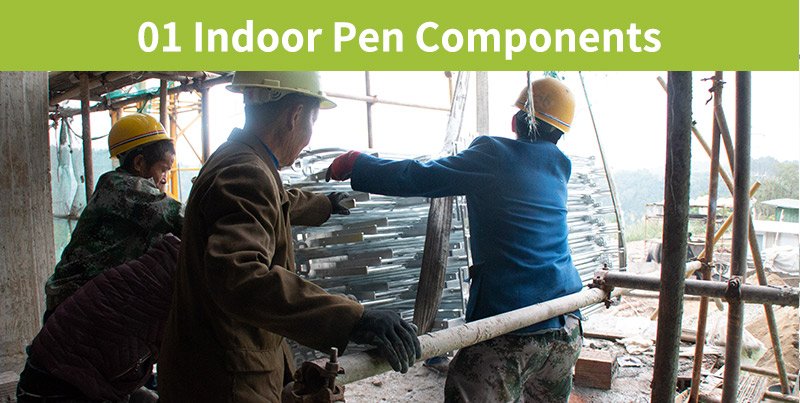 Combining Prefabricated Beams with Manure Channels


The project's designers ingeniously combine prefabricated beams on each floor with manure collection
pits. This not only meets the building's structural requirements and manure management needs but also reduces the floor height to 3 meters, resulting in significant cost savings and facilitating negative-pressure ventilation.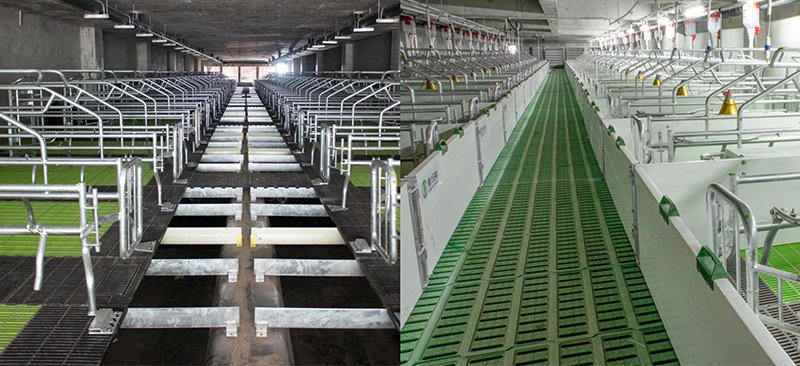 Custom Support Beams and Sow Plastic Flooring
Due to the building's unique design, we customized 3.14-meter galvanized steel beams for this project, complemented by sow plastic flooring. Our equipment resolved the issue of sow movement without the
need for additional construction, further reducing the building's load and controlling costs.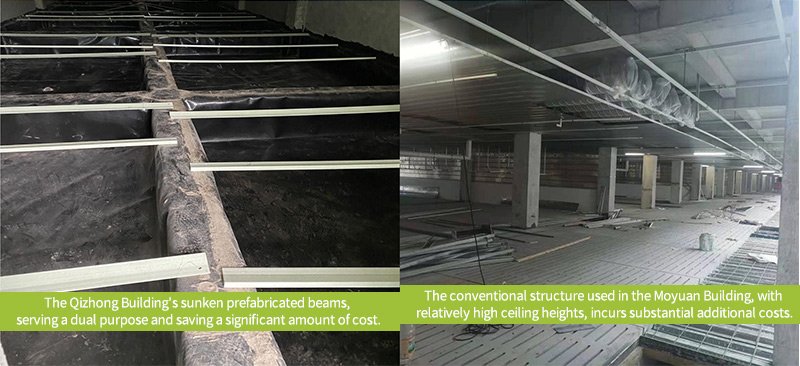 Sow Gestation Stall Dividers


Through the use of multiple large barriers, relatively large gestation stalls are divided into smaller
compartments, making it easier to control individual sows during handling.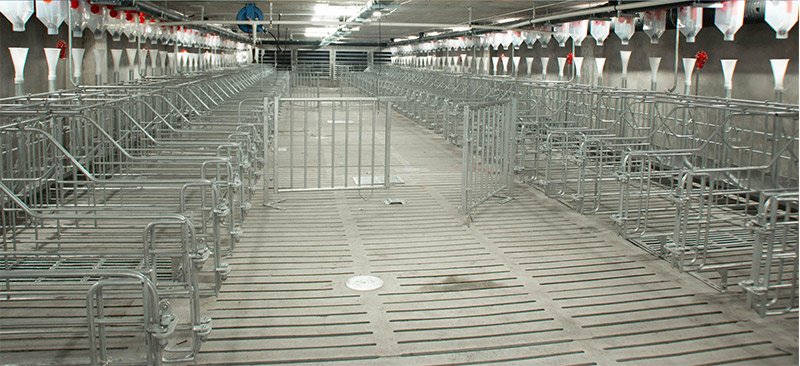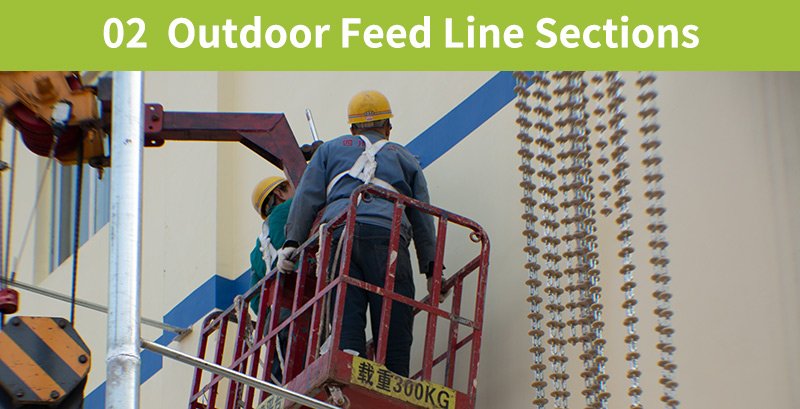 Efficient Feed Transfer Systems
To ensure efficient feed transfer for the six types of pig pens, including farrowing, gestation, nursery, backup, isolation nursery, and piglet teaching pens, we installed 19 feed silos ranging from 5 to 20 tons.
Each floor's feed lines operate independently to meet biosecurity requirements.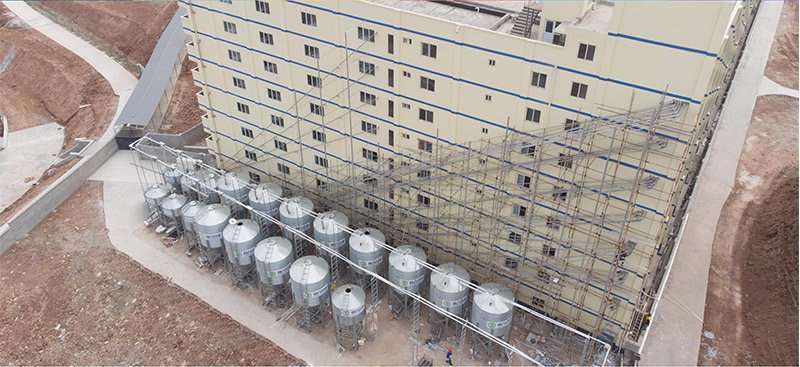 High-Power Requirements for Multi-story Buildings
The 8-floor, 24-meter high structure required steep inclines for the feed lines, reaching up to 60 degrees.
To accommodate feed transport across up to 10,000 meters of line, we installed 34 motors with 2.2 kW/h
output for two-stage lifting.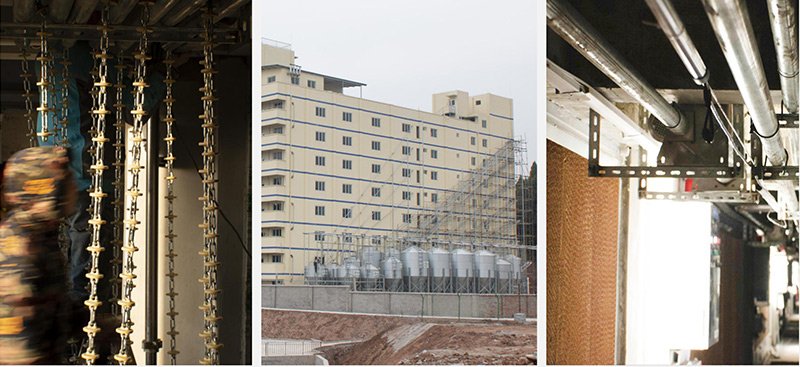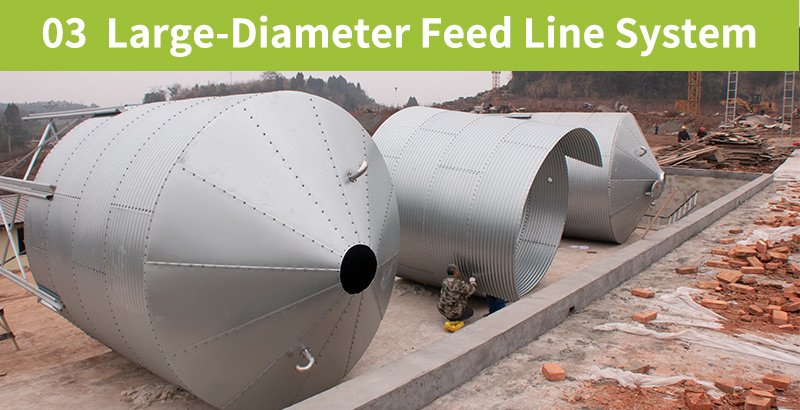 The Best Choice for Safe Biosecurity
In terms of disease prevention, the large-diameter feed line that doesn't require feed trucks is the best choice.
It features a 102mm large-diameter feed line and 3 sets of 30-ton and 3 sets of 10-ton feed silos to supply
feed to the elevated feed lines on each floor. The weight sensors at the base can monitor the remaining
feed in all silos in real-time on the cloud.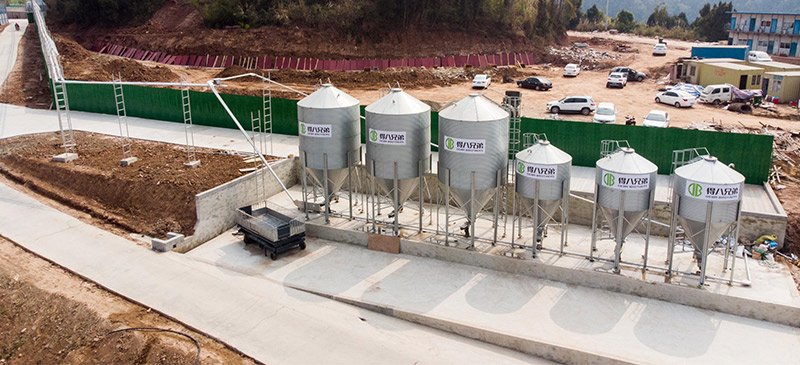 Large Diameter Equals High Efficiency
Due to differences in terrain, there's a height difference of up to 15 meters between two groups of feed silos, with a total line length of 4,800 meters. However, three 4 kW/h motors ensure normal operation.
Combined with the 102mm pipe diameter, this system can handle up to 4 tons/hour of feed delivery.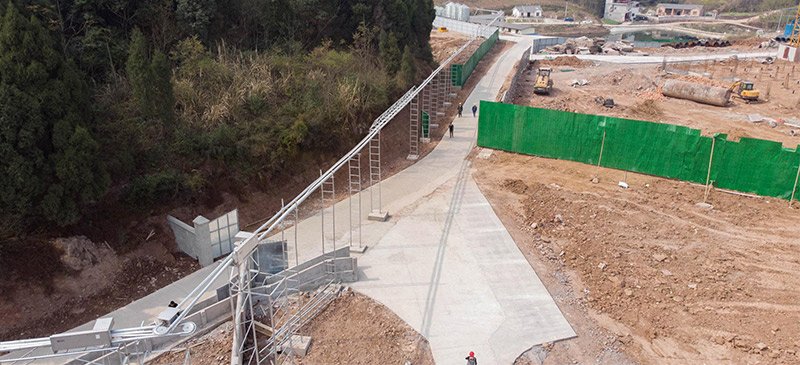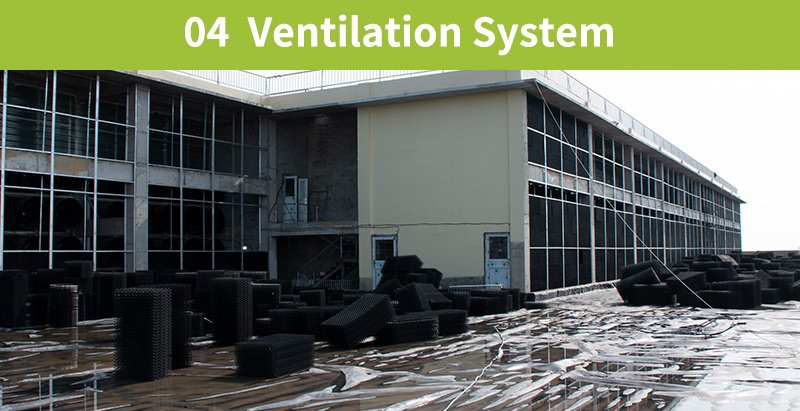 Negative Pressure Ventilation
This project employs centralized negative-pressure ventilation. The building features two sets of ventilation
ducts that run through the 1st to 8th floors. Sturdy cement walls ensure the airtightness necessary for
negative-pressure ventilation, and all exhaust gases are uniformly expelled outside the building through centralized fans on the roof.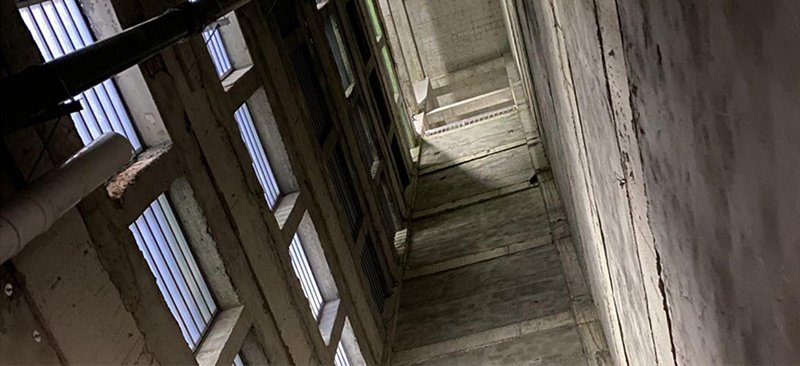 Automatic Corrections
Each room has its own control system that independently regulates wind speed based on predefined ventilation patterns and temperature control curves according to the pigs' age. Additionally, sensors analyze data such as temperature, humidity, pressure, wind speed, and CO2 in each room, allowing for automatic adjustments in ventilation levels and air volume.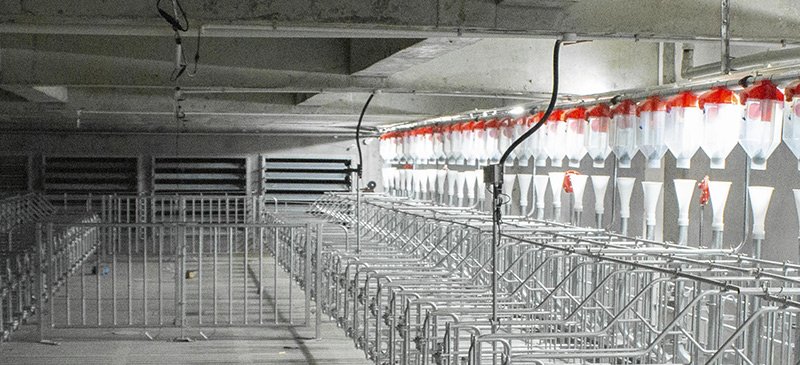 Balancing Indoor and Outdoor Control
The centralized control system on the roof oversees the entire facility, adjusting based on feedback from each unit. It calculates the required ventilation volume to meet ventilation needs without over-ventilating.
Moreover, it can be remotely controlled through the cloud for efficient energy use.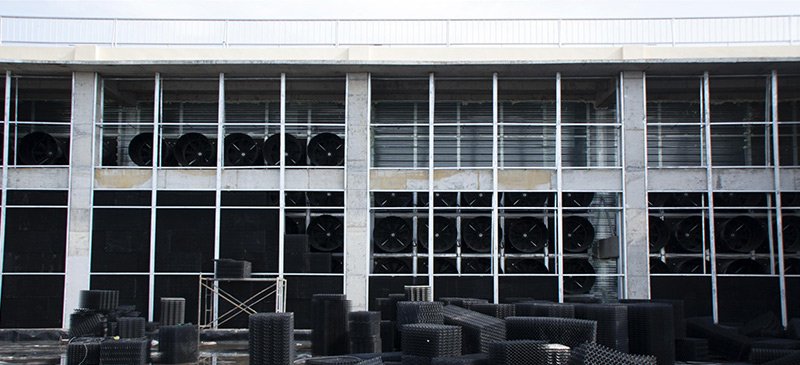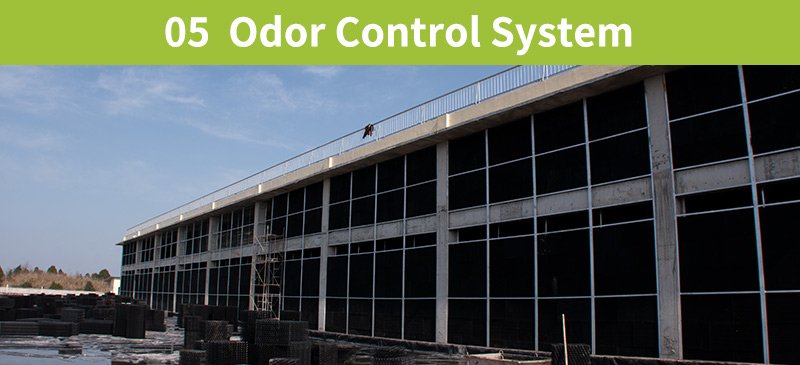 Odor Control System
To effectively control odors, a unified odor filtering system is installed on the exterior of the centralized
roof fans. This system achieves a 90% removal rate of harmful gases such as ammonia and hydrogen chloride, making sure that personnel outside won't experience unpleasant odors. This centralized odor removal method significantly reduces the costs of safe disposal compared to flat pig farming facilities.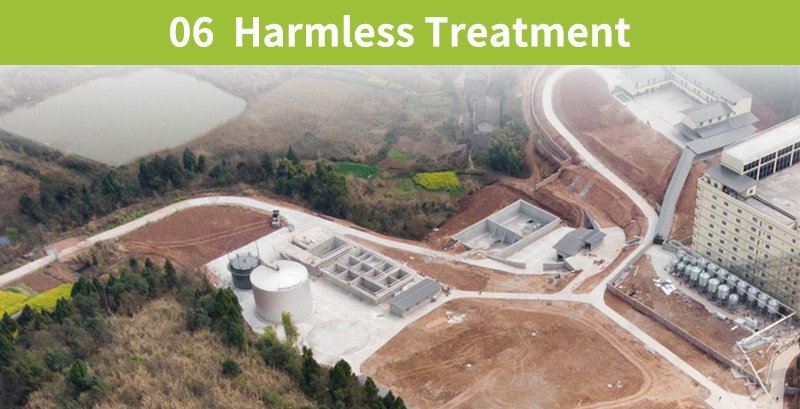 Safe Disposal
The centralized manure processing station is located away from the pig pens and living areas.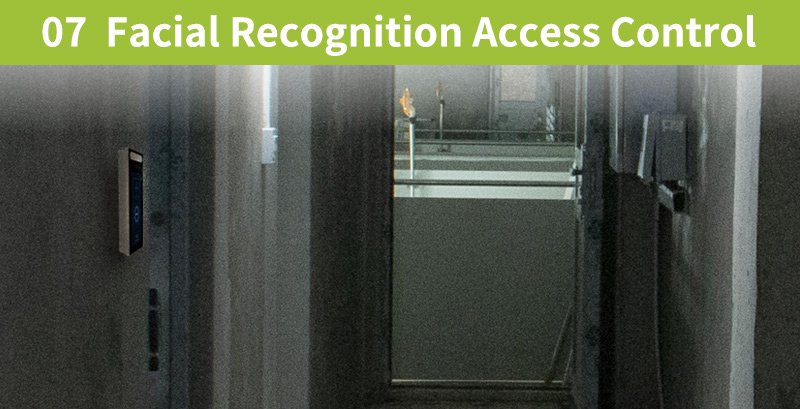 Facial Recognition Access Control
Staff on different floors are strictly prohibited from accessing other floors without authorization.


This Qizhong Agriculture and Animal Husbandry pig farming project showcases the modernization
and efficiency of the swine industry. We are committed to providing state-of-the-art solutions for
pig farm construction to help enhance production efficiency, reduce costs, and achieve sustainability.
We will continue to work towards advancing the swine industry, offering innovative solutions to meet
the evolving needs of the sector. For more information, please feel free to contact us.