Experience Enhanced Piglet Care with Deba Brothers®' Comprehensive Heating Solutions
Enhance your pig farm's efficiency and provide the ultimate care for your piglets with Deba Brothers®' advanced heating solutions. Our comprehensive range of products, including the Infrared Heat Lamp Shade, Pig PP Heat Mat, and Piglet Nest, are designed to deliver warmth, energy-efficiency, and durability, ensuring an optimum living environment for piglets to thrive.
The Deba Brothers® Infrared Heat Lamp Shade is the perfect companion for a pig heat lamp. Designed to reduce the damage caused by excessive temperatures, the lampshade's rust-resistant and anti-scald material ensures long-lasting performance. This high-quality heat lamp shade offers continuous heat circulation and refraction for improved insulation, providing essential warmth for piglets and protection against cold winds.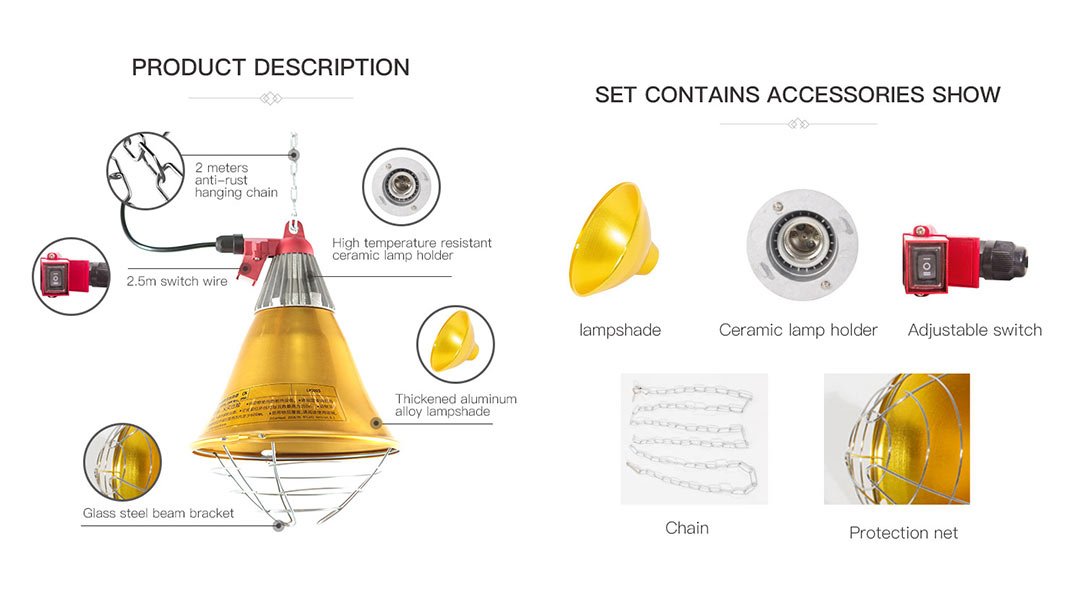 Our Pig PP (Polypropylene) Heat Mat is a durable, easy-to-clean, and energy-efficient heating solution for piglets. Placed on the floor in the piglet's resting area, these heat mats provide direct and consistent warmth. The polypropylene material ensures resistance to wear and tear and can withstand the weight of the piglets without deforming. The non-slip surface ensures piglet safety, while the rapid heating and energy-saving design guarantee a cost-effective heating solution.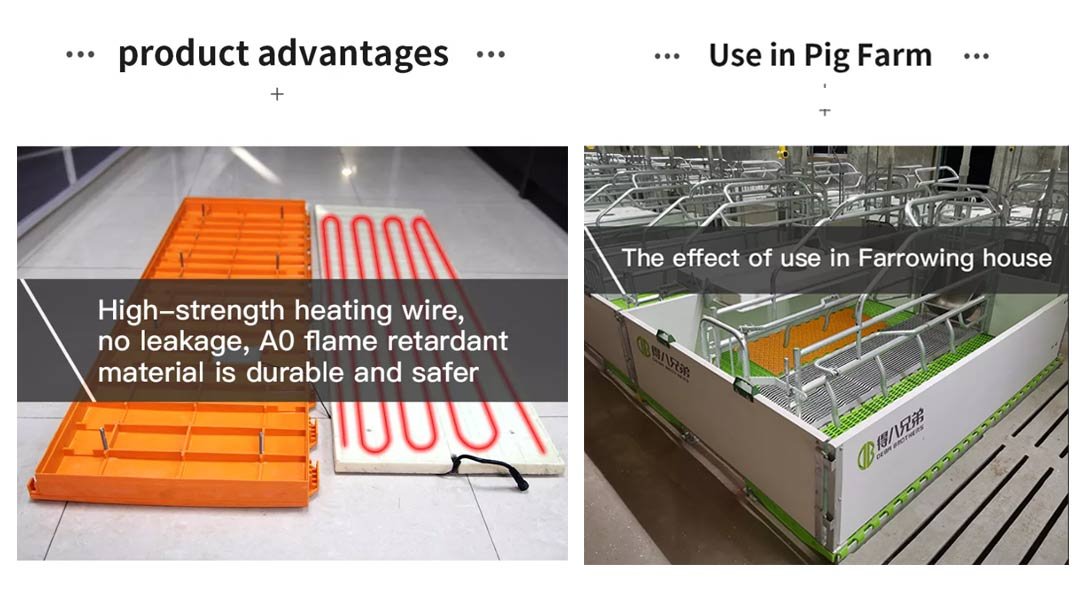 The Deba Brothers® Piglet Nest, used in farrowing crates and wean pens, provides warmth and can be combined with heating pads for a comfortable and cozy living environment. Its open design allows for easy observation of piglet activities, ensuring their growth and health are closely monitored. The removable installation design offers effortless transportation, installation, and disassembly, while the high-quality, thick material ensures durability and resistance to pressure.
Invest in Deba Brothers®' state-of-the-art heating solutions and elevate the efficiency and care for your piglets in your pig farm operations. Experience the exceptional benefits and features of our Infrared Heat Lamp Shade, Pig PP Heat Mat, and Piglet Nest, tailored to provide warmth, energy-efficiency, and durability for the ultimate piglet care and growth.