Deba Brothers® Welsafe Farrowing Crate: Championing Animal Welfare and Piglet Survival
At Deba Brothers®, we acknowledge the complexities inherent in large-scale pig farming. Balancing animal welfare with the critical need to reduce piglet mortality rates is a significant challenge. In response to this, we have engineered the Welsafe Farrowing Crate – a ground-breaking solution aimed at transforming pig farming standards.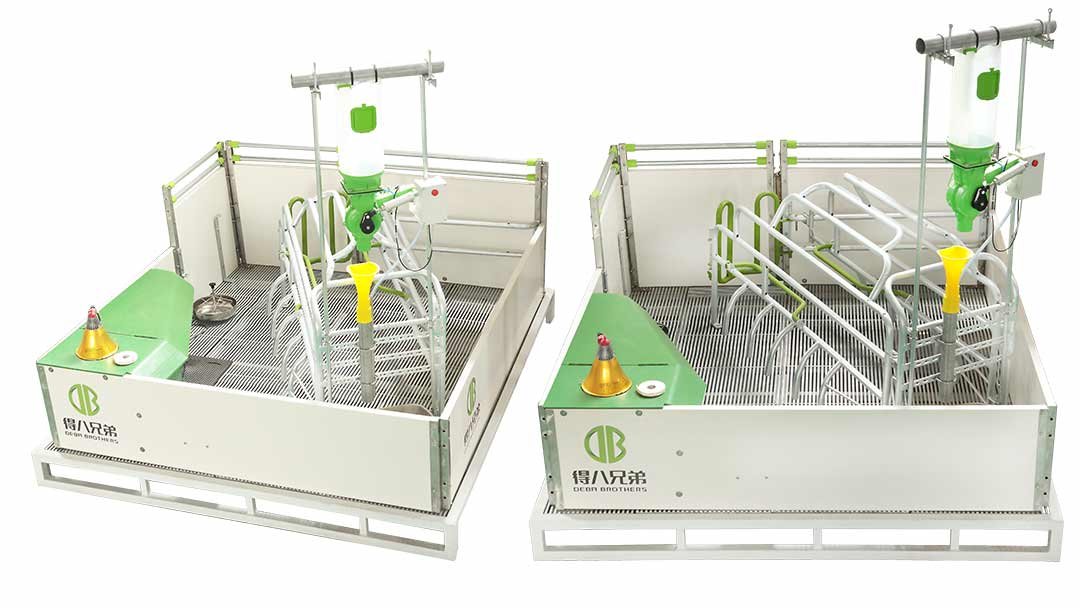 As a leading product in our lineup, the Welsafe Farrowing Crate represents the next generation of farrowing systems. It is designed to alleviate the burden on farmers during farrowing, enhancing animal welfare and increasing piglet survival rates.
The Welsafe Farrowing Crate shines with its unique design, which adapts to the sow's physical changes. It incorporates a dedicated stall for the sow, a comfortable resting area, and integrated feeder and waterer. The design prioritizes safety, with stainless steel plates surrounding the sow's stall, ensuring piglets are protected from slipping underneath.
The Welsafe Farrowing Crate features an ingenious design that raises the sow's platform when she stands and lowers it to the piglet's area when she lies down. This design aspect minimizes potential accidents, further safeguarding piglet safety and welfare.
The sturdy Welsafe Farrowing Crate can comfortably support a combined weight of 500-600 kg, including the crate structure, sow stall, and the sow herself. This energy-efficient design reflects Deba Brothers®' commitment to fostering sustainable farming practices.
The Welsafe Farrowing Crate is also designed to ease stress on the pig herd during procedures like tail docking or vaccination. The crate's layout partitions the pen into two areas, facilitating easier piglet handling for workers and thus promoting animal welfare.
In conclusion, the Welsafe Farrowing Crate from Deba Brothers® is a game-changer, enhancing pig farm management, promoting animal welfare, and minimizing piglet mortality. With appropriate use and regular maintenance, this innovative solution ensures optimum performance, resulting in healthier pigs, satisfied farmers, and a more sustainable farming industry.