Explore Cutting-Edge Livestock Solutions with Deba Brothers at World Pork Expo 2023
Save the Date: June 7, 2023 - June 9, 2023
Location: Iowa State Fairgrounds, Des Moines, IA, United States
Dear Friends,

As a leading provider of cutting-edge livestock solutions, Deba Brothers is dedicated to helping pork producers thrive in today's dynamic landscape. We understand the challenges they face and have spent years researching and developing state-of-the-art equipment and solutions that optimize efficiency, enhance animal welfare, and ensure sustainable farming practices.

At World Pork Expo 2023, we will showcase our latest innovations, including advanced feeding systems, environmental control solutions, and groundbreaking technologies designed to streamline operations and maximize productivity. Our team of experts will be available to provide in-depth demonstrations, share valuable insights, and discuss how our solutions can help overcome industry challenges and achieve business goals.
In addition to our booth, we will be hosting informative sessions and engaging workshops where attendees can gain valuable knowledge and learn best practices from industry leaders. These sessions will cover a range of topics, such as emerging trends, sustainable farming techniques, and the utilization of data-driven decision-making to optimize production.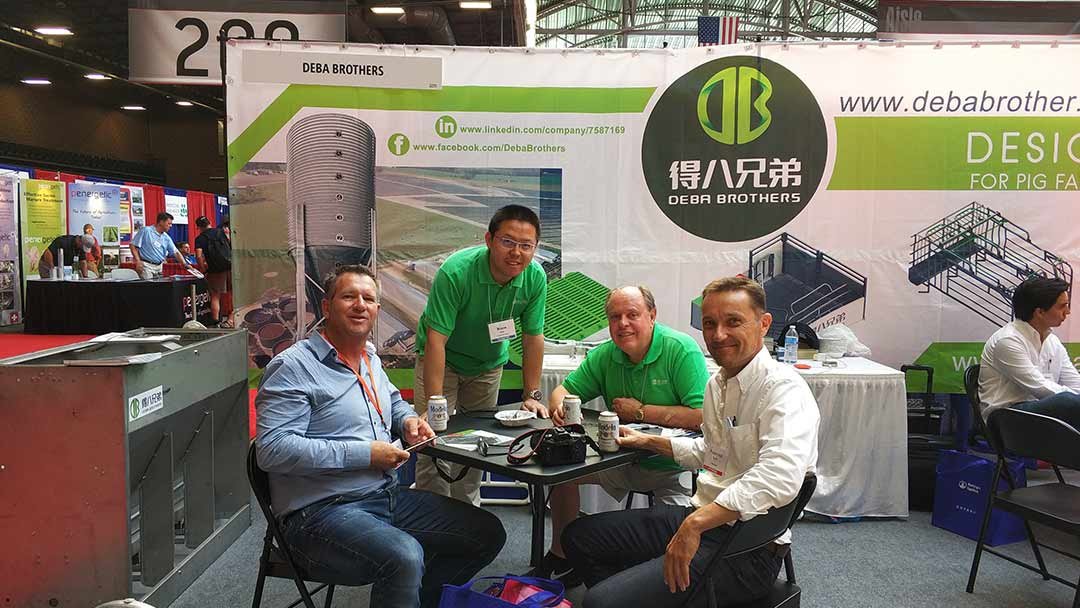 World Pork Expo 2023 is a must-attend event for anyone involved in the pork industry. It offers unparalleled networking opportunities, access to the latest innovations, and a chance to stay ahead of industry trends and developments. Mark your calendars for June 7, 2023 - June 9, 2023, and join us at the Iowa State Fairgrounds in Des Moines, Iowa, to explore our cutting-edge solutions and meet our team of experts.
We are excited to welcome you to our booth at World Pork Expo 2023, where you can discover how Deba Brothers' innovative livestock solutions can support your success in the pork industry. Together, let's shape the future of pork production.
Save the date, and we'll see you soon!
Best regards,
Deba Brothers