Chinese Pork Giant WH Group Forecasts Higher Hog Prices in Second Half of 2023
China's pork processing giant, WH Group Ltd, expects a significant rise of 10-20% in hog prices within China during the latter half of 2023. This forecast is based on a combination of heightened demand and a more controlled supply glut within the industry.
The prolonged period of losses for hog breeders, lasting a historic seven months due to low hog prices, is anticipated to turn a corner in the latter part of the year. Ma Xiangjie, President of WH Group's subsidiary Shuanghui Development, expressed this positive outlook during an earnings briefing on Tuesday.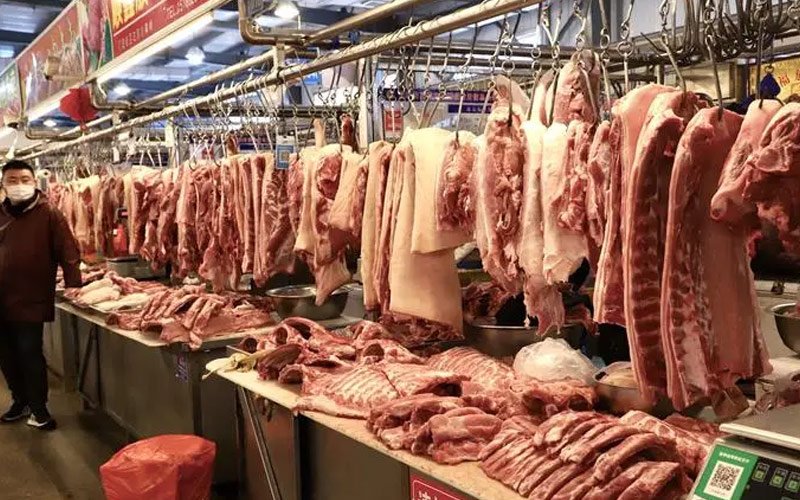 Ma predicts that the median hog price could reach around 16 yuan ($2.20) per kilogram in the second half of the year, marking an increase from the first-half average of 15.12 yuan. However, even with this predicted rise, the average price for 2023 is expected to remain notably lower than that of 2022.
WH Group's first-half profits, before biological fair value adjustments, have seen a decline of 45%, amounting to $383 million. The January-June revenue for the group, which boasts ownership of the world's largest pork processor, U.S.-based Smithfield Foods, also fell by 2%, totaling $13.12 billion, as reported through a company filing.
China, a global leader in pork consumption, experienced a surge in pork output during the second quarter, marking a high point over the past decade. This rise was attributed to farmers preparing for an upswing in demand. However, sluggish prices and tepid demand stemming from economic challenges prompted breeders to cut back on herds, resulting in an increase in slaughter volumes.
As Ma highlighted, pork demand typically strengthens in the latter part of the year, leading to a more favorable supply and demand balance.
Conversely, WH Group is anticipating a drop in hog prices within the United States and Europe during the latter part of the year, following the current seasonal peak levels. Despite challenges such as heavy rainfall and flooding in northern China, WH Group's production remains unaffected, according to company executives.