Stainless Steel Dry Wet Feeder: Optimize Pig Feeding Efficiency with Deba Brothers
Welcome to Deba Brothers, a trusted name in the livestock equipment industry. We are excited to introduce our innovative Stainless Steel Dry Wet Feeder, a cutting-edge solution designed to enhance pig feeding efficiency and promote optimal growth. In this article, we will delve into the features and benefits of our feeder, highlighting why it is the ideal choice for modern pig farming operations.
Introduction to the Stainless Steel Dry Wet Feeder
Explore the versatility: Our Stainless Steel Dry Wet Feeder is a versatile feeding solution that can accommodate both dry and wet feed. This flexibility allows pig farmers to meet the specific dietary requirements of pigs at different growth stages, ensuring their nutritional needs are met effectively.
Durable stainless steel construction: Crafted from high-quality stainless steel, our feeder is built to withstand the demanding conditions of pig farming. Its durability ensures long-lasting performance, making it a reliable investment for your operation.
Easy cleaning and maintenance: The smooth surface of the Stainless Steel Dry Wet Feeder makes it easy to clean, promoting good hygiene practices on your farm. Spend less time on maintenance and more time focusing on the well-being of your animals.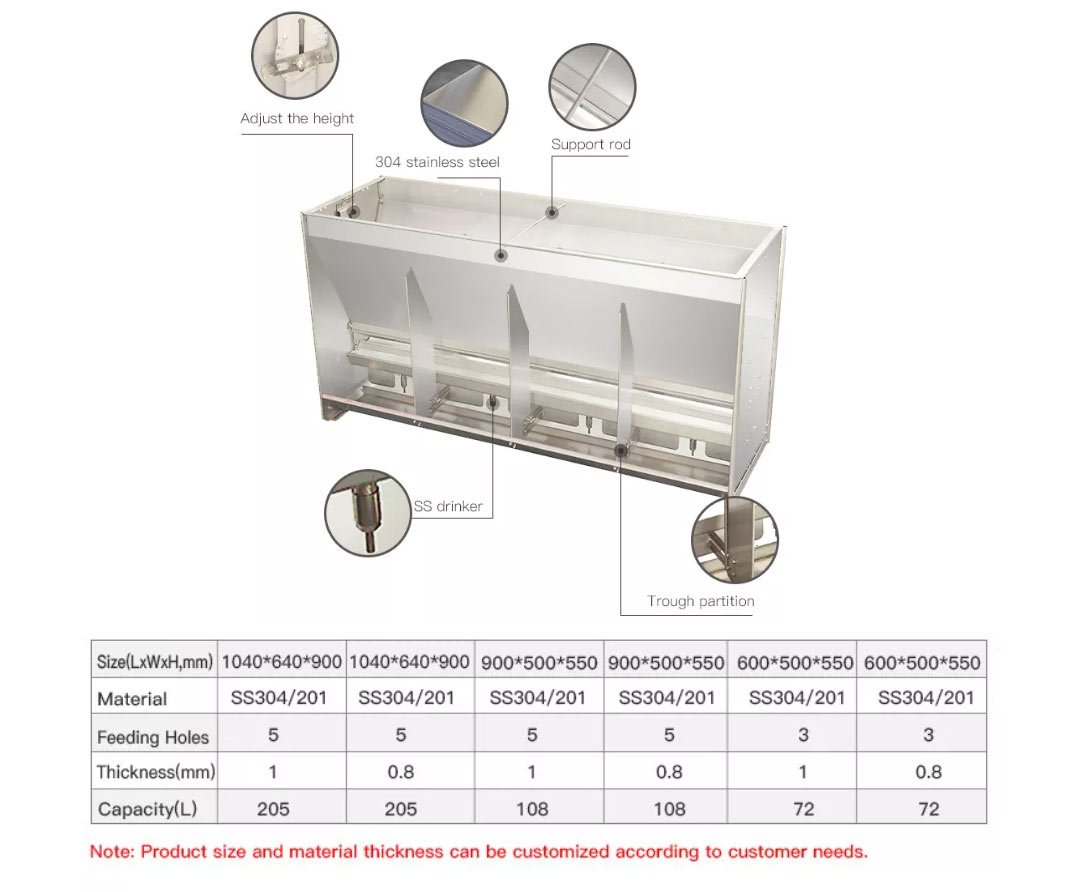 Benefits of the Stainless Steel Dry Wet Feeder
Optimal feed delivery: Our feeder is designed to provide precise feed delivery, reducing waste and ensuring each pig receives the appropriate amount of feed. This maximizes feeding efficiency and minimizes the cost of wasted feed.
Enhanced animal health: Stainless steel construction helps maintain a hygienic feeding environment, reducing the risk of bacterial contamination and promoting the overall health of your pigs.
Cost-effective solution: By minimizing feed waste and optimizing feeding efficiency, our Stainless Steel Dry Wet Feeder helps reduce feed expenses, contributing to your farm's profitability.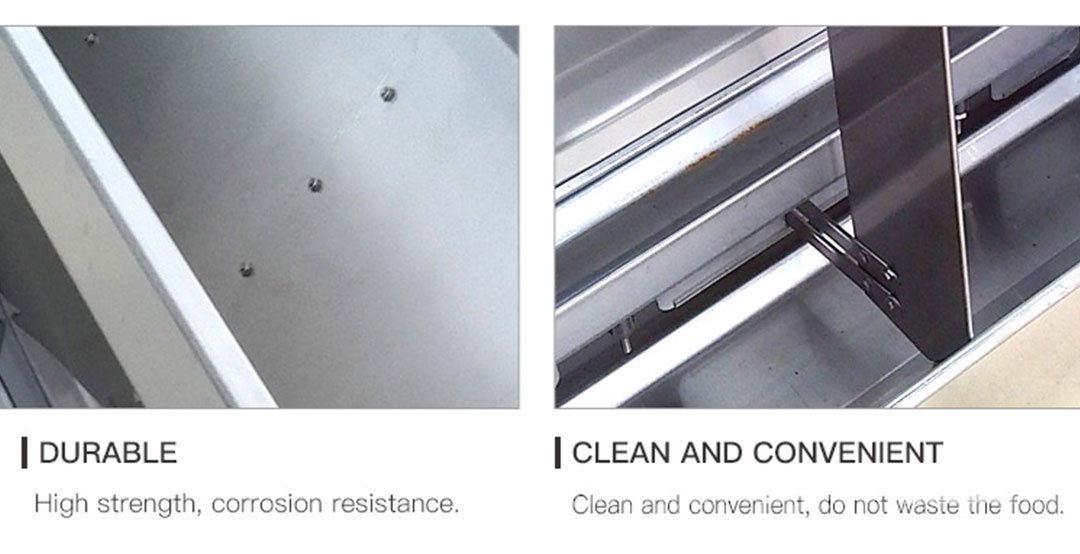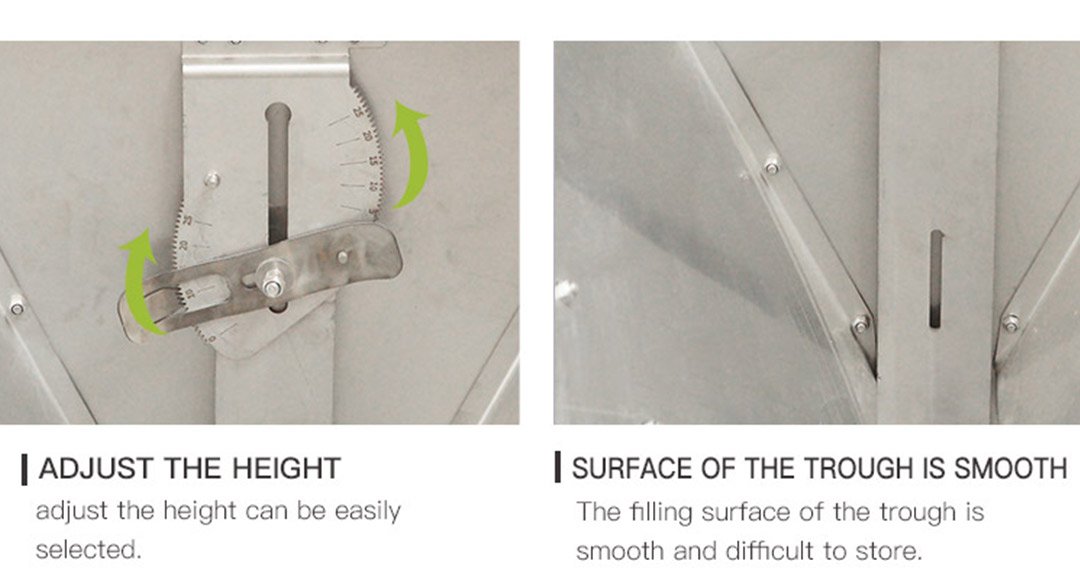 Why Choose Deba Brothers?
Innovative solutions: Deba Brothers is renowned for providing innovative and high-quality livestock equipment. Our Stainless Steel Dry Wet Feeder is backed by extensive research and development, ensuring it meets the evolving needs of the pig farming industry.
Expertise and support: With years of industry experience, our team at Deba Brothers is dedicated to providing exceptional customer support and expertise. We are committed to helping you make informed decisions and achieve success in your pig farming operation.
Discover the advantages of the Stainless Steel Dry Wet Feeder by Deba Brothers and revolutionize your pig feeding process. Optimize efficiency, enhance animal health, and reduce feed waste with our durable and versatile feeder. Trust in Deba Brothers for reliable solutions that elevate your pig farming operation to new heights.
Contact us today to learn more about the Stainless Steel Dry Wet Feeder and how it can benefit your farm. Together, let's unlock the full potential of your pig feeding system with Deba Brothers.